Veteran Bollywood actor Dilip Kumar has died at the age of 98. He leaves behind a legacy of films that spanned six decades, and gave Hindi cinema some of its most enduring classics. Popularly known as the tragedy king of Bollywood, Dilip Kumar is survived by his wife, veteran actor SairaBanu. The legendary actor, whose real name was Yusuf Khan, was born on December 11, 1922 in Peshawar, Pakistan. His popularity transcended national and cultural barriers. DilipSaab, as he was popularly known to his family and friends, appeared in almost 60 films in a career spanning 54 years, and gave many hits and superhits.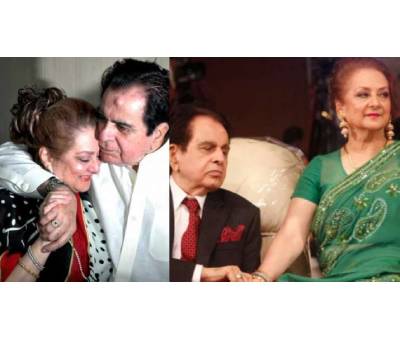 With the demise of the veteran actor, an era of Indian cinema has come to an end. A few days back, he was admitted to Mumbai's Hinduja Hospital for age-related medical issues.A tweet posted from the actor's official handle by family friend Faisal Farooqui read," With a heavy heart and profound grief, I announce the passing away of our beloved DilipSaab, few minutes ago. We are from God and to him we return." Doctors said Dilip Kumar suffered from advanced prostate cancer that had spread to other organs of his body. "He had water in pleural cavity, and he suffered a kidney failure. He required blood transfusion multiple times. We carried the last transfusion but it did not help," a hospital doctor said. He suffered a drop in blood pressure and haemoglobin towards the end. "The cancer spread made it difficult to treat him," the doctor said. The actor lost his two brothers to Covid-19 over the course of just two weeks last year. Dilip, however, had not been informed about their deaths. He is survived by his wife, SairaBanu.
Personalities from the world of politics, entertainment and sports mourned his loss. President Ram NathKovind wrote: "Dilip Kumar summarised in himself a history of emerging India. The thespian's charm transcended all boundaries, and he was loved across the subcontinent. With his demise, an era ends. Dilip Saab will live forever in the heart of India. Condolences to family and countless fans." Prime Minister Narendra Modi tweeted: "Dilip Kumar ji will be remembered as a cinematic legend. He was blessed with unparalleled brilliance, due to which audiences across generations were enthralled. His passing away is a loss to our cultural world. Condolences to his family, friends and innumerable admirers. RIP." Amitabh Bachchan said that, "An institution has gone .. whenever the history of Indian Cinema will be written , it shall always be 'before Dilip Kumar, and after Dilip Kumar' ..My duas for peace of his soul and the strength to the family to bear this loss…Deeply saddened."
Rahul Gandhi wrote, "My heartfelt condolences to the family, friends & fans of Dilip Kumar ji. His extraordinary contribution to Indian cinema will be remembered for generations to come." "Rest in Peace Dilip Kumar ji! There will never be another like you," tweeted former cricketer Sachin Tendulkar, adding, "Your contribution to Indian cinema is unparalleled and you'll be missed dearly. My heartfelt condolences to SairaBanuji& the family."Meanwhile, VirenderSehwag recalled a famous dialogue from Mughal-e-Azam to pay tribute to the legend: "Heartfelt condolences to #DilipKumar's family. The gr8 man said, Taqdeereinbadaljaatihain,zamanabadaljaatahai, mulkonkitaarikhbadaljaatihai,shahenshahbadaljaatehain,magarissbadalti hui duniya mein mohabbat jis insaan kadaamanthaamletihai,wohinsaannahibadalta." Kamal Haasan shared a picture of himself with Dilip Kumar, posting that the latter's understated approach is still tried by contemporary actors who are brave enough to attempt it.
Singer LataMangeshkar wrote that Kumar's health struggles had been going on for many years and lauded the actor's wife, veteran actor SairaBanu, for taking utmost care of him. "Yusuf Bhai was ill for the last many years, could not recognise anyone. At such a time Saira Bhabhi left everything and served him day and night. There was no other life for him. I bow to such a woman and pray that Yusuf Bhai's soul rests in peace," she tweeted.
Dilip Kumar was always the benchmark. He had a direct impact on many actors who worked in his time, from the forties to the nineties. He continues to indirectly impact actors post nineties too, for those who fashioned their acting after him continue to influence many rank newcomers of today. Perhaps that is the mark of a legend — when the trademark style of your art continues to outlive you, and find new ways to reinvent itself through budding talents who started out long after you quit.
For the record, Dilip Kumar quit acting in 1998. That was the year Yusuf saab — as he was widely known to friends and fans alike — last faced the camera for UmeshMehra's "Qila". If the actor was never seen on screen over the past two decades since its release, the rest of the film's primary cast including Rekha, Mukul Dev and Mamta Kulkarni have also all but vanished, and director Mehra stopped making films nearly two decades ago. "Qila", an otherwise forgotten attempt, will continue to garner recall value because it was the last film of one of Bollywood's greatest.
What make Dilip Kumar stand apart from other actors of his era are the different dimensions of his acting. The same Dilip Kumar, whose tribulations in "Devdas" or "Deedar" as the tragic lover brought tears to our eyes also manages to make us laugh through his jocund moments in "Kohinoor" and "Azaad". His seamless synthesis of this dichotomy played a major role in making him an on-screen persona cherished by millions.
The five decades of acting is balanced by the irony that Dilip Kumar never released a film as director. In his lifetime, he is said to have been involved with direction twice. He is said to have directed the 1966 drama "Dil Diya Dard Liya" along with the officially-mentioned helmer, Abdul Rashid Kardar, though he isn't credited as a director for the project. Decades later, he would launch the self-starring "Kalinga", with Jackie Shroff, MeenakshiSheshadri and Amitoj Mann. Some say the film was shot, though it never saw light of day.
Dilip Kumar debuted in films with 1944's JwarBhata, but the film and his work did not garner much attention. It was with 1947's Jugnu, also starring Noor Jehan, that he clinched his first box office hit. In 1949, he starred in Andaz with Raj Kapoor and Nargis, and it was that film that made Dilip Kumar a big star. He was the first actor to win the Filmfare Award for Best Actor in 1954, and won it a total of 8 times. He and Shah Rukh Khan jointly hold the record for most Filmfare awards. IANS described "Dilip Kumar's life is nothing short of a beautiful film, replete with every colour of life. From his birth in Peshawar to becoming the First Khan of Bollywood, the screen legend's life is an inspiration to anyone who dares to dream.
Presenting Dilip Kumar's life in a timeline
1922
Born as Mohammed Yusuf Khan in Peshawar, North-West Frontier Province, British India to Lala Ghulam Sarwar Khan and Ayesha Begum on December 11.
1944
Makes his acting debut in "JwarBhata", directed by Amiya Chakravarty, with the screen name Dilip Kumar.
1947
Tastes first major box office success, "Jugnu", co-starring Noor Jahan and directed by Shaukat Hussain Rizvi.
1949
First breakthrough role in Mehboob Khan's "Andaz", co-starring Raj Kapoor and Nargis.
1951
Rumoured to fall in love with actress Madhubala during the shoot of "Tarana".
1955
Release of career-defining film, Bimal Roy's "Devdas" alongside Vyjayanthimala and Suchitra Sen.
1960
Featured in K. Asif's epic historical drama "Mughal-e-Azam" as Prince Salim, his career defining role, alongside Madhubala and Prithviraj Kapoor. "Kohinoor" co-starring MeenaKumari also opens in the same year.
1961
Turns producer with the self-starring "Gunga Jumna". Broadly inspired by Mehboob Khan's "Mother India", the Nitin Bose directorial was allegedly ghost-directed and ghost-edited by Dilip Kumar, according to unconfirmed rumours. The film starring the actor with his brother Nasir Khan and Vyjayanthimala was the highest-grossing Bollywood film of 1961.
1966
Marriage with actress SairaBanu, 22 years younger than him.
1980
Appointed honorary Sheriff of Mumbai.
1981
Marriage with Hyderabad-based AsmaSahiba , or AsmaRehman. The same year marked his comeback to Bollywood after a five-year break, with Manoj Kumar's "Kranti".
1983
Divorce with AsmaRehman
1991
Honoured with Padma Bhushan, the third-highest civilian award in India.
1994
Honoured with DadasahebPhalke Award, India's highest award in the field of cinema.
1998
Honoured with Nishan-e-Imtiaz, the highest civilian award of Pakistan.
1998
Release of his last Hindi film Qila, directed by UmeshMehra and starring Dilip Kumar in a dual role. The film also had Rekha, Mamta Kulkarni and Mukul Dev.
2014
The thespian's autobiography "The Substance And The Shadow" is published.
2015
Honoured with Padma Vibhushan, the second-highest civilian award in India.
2020
His younger brothers Aslam Khan and Ehsan Khan pass away owing to Covid.
2021, Dilip Kumar passes away at a Mumbai hospital around 7.30 am on July 7. He is cremated with state honours at JuhuQabrastan, Santacruz, Mumbai around 5 pm
The same day.