An Indian American tech executive who was the first-ever chief customer officer of HubSpot last year is all set to become the firm's Chief Executive officer. Yamini Rangan, a longtime San Francisco will be replacing Brian Halligan, who will be stepping down as founding CEO four months after a snowmobile accident forced him to step back from day-to-day involvement in the company. Halligan, CEO for the last 15 years, will become executive chairman.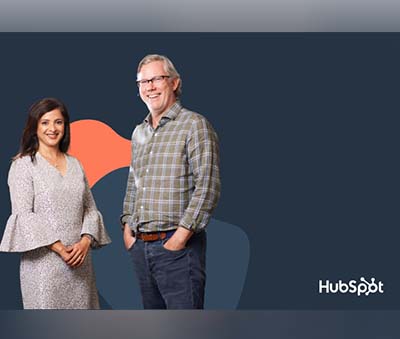 Rangan will officially take over the role from September 7 onwards. "Yamini has been overseeing day to day operations at HubSpot since March, managing Board meetings, the HubSpot earnings call, and key hiring and growth initiatives, working closely with Dharmesh and the rest of the leadership team. She's made HubSpot better by being here, and I know that trend will continue with her as CEO," Halligan wrote.
Rangan joined the company in January 2020 after stints at Dropbox, Workday and SAP. Her strong background in engineering, sales and marketing should prove helpful as she takes over the chief executive role.
Rangan is in fact one of a handful of female tech CEOs in the US, who is the highest-paid executive at the sales and marketing software company last year. She made approximately $13.7 million in total compensation in 2020.
It will be the first time the company, which has suffered past allegations of a frat-house-like culture, has been headed by a woman.
In 2016, a tell-all book by a veteran journalist who worked as a content marketer at the company criticized the culture there as dominated by 20-something employees ensnared in inter-office drama and the presence of "sex cabins." The book resulted in a scandal that saw top executives terminated and federal investigators brought into the mix.
HubSpot, one of the largest public companies in Massachusetts, was founded in 2006 by Halligan and Dharmesh Shah. "It's the honor of a lifetime to partner with our founders to write HubSpot's next chapter," Rangan said in a statement. "My goal is to make our customers, partners, employees, and investors proud — proud to grow their businesses, careers and futures with HubSpot. Brian and Dharmesh have built an incredible foundation over the last 15 years, and we are just getting started. Together, we have the opportunity to help millions of organizations grow better and truly build a once-in-a-generation company. I couldn't be more excited for the future of HubSpot's journey."
Rangan got her bachelor's degree in electronics engineering, a master's in computer engineering, and an MBA from the University of California, Berkeley. In 2019, she was named one of the Most Influential Women in Business by San Francisco Business Times.