Vaidehi Dongre, 25, a graduate of University of Michigan with International Business as Major, currently employed as Business Development Manager with New Zealand Trade Commission, won the coveted Miss India USA 2021 Pageant on Friday, July 16th at Royal Alberts Palace, Edison, NJ. Organized by the New York based India Festival Committee (IFC) and chaired by Neelam & Dharmatma Saran, this is the longest running Indian pageant outside of India." I am overwhelmed with the great response this year, said Dharmatma Saran, "with a record number of 61 contestants representing 30 states from across the United States."
Dharmatma Saran, Chairman & Founder, said,  "We are very proud of the fact that we have been able to imbibe Indian values, tradition, culture and performing arts among Indian origin youth across the world" with our motto "bringing India closer." As though fulfilling his vision, the packed auditorium was filled with men, women and children of Indian origin, adorned in glittering and colorful Indian attire, while Bollywood and classical music filled the air through the entire evening that went into the early hours of the following day.
Swathy Vimalkumar, 32, a mother of 3 and a teacher with a Masters in Elementary Education, from the state of Connecticut was crowned Mrs. India USA 2001, beating over two dozen participants. Her hobbies include playing tennis, Hiking, Reading and Yoga. Swathy wants to be an inspiring teacher to her students and an avid learner everyday. Navya Paingol, 17, representing the state of Michigan, who has just graduated from High School, was crowned Miss Teen India 2021. Navya enjoys dancing (Bharatnatyam), singing (classical Carnatic), playing tennis and is a member of her school varsity team. She volunteers as a tutor and in multiple non-profit organizations. Navya wants to become a Pediatric Cardiologist and help underprivileged children.
Pursuing Master's Degree in Kathak at Bharti Vidyapeeth, Vaidehi, trained in classical music, is the Co-Director at Taal Academy School of Kathak Dance. She is a lead team member of AWE Foundation (Achieving Women's Equality). She wants to visit 30 countries before she turns 30!  She also won the Best Talent Award for her performance during the dazzling night attended by dozens of participants, their families and friends from around the nation.
Arshi Lalani, 20 from the state of Georgia was declared the Runner UP, while Mira Kasari, 21 from North Carolina was the 2nd Runner Up. Riya Sapkal, 18, from New York and Khushi Patel, 18 from Florida, and Roma Patel, 30, from Pennsylvania were the top Six Finalists for the prestigious Miss India USA Title. For the Miss Teen USA Title, Aashna Shah, 15 from Florida was the Runner Up and Asees Kaur, 16, from Virginia was declared the 2nd RunnerUJp. Reeya Mathur 17, from Michigan and Riya Pawar, 15, New Jersey were among the five finalists.
Sonal Dua, 36 from North Carolina was the Runner Up at the Mrs USA 2021 and Sunitha Shambulingappa, 41, from Virginia was the Second Runner Up. Aparna Chakravarty, 55 and Sneha Viswalingam, 29 were among the top 5 chosen for the final Q&A Segment of the pageant. Swathy, Navya, and Vaidehi will represent USA in the Miss & Mrs. India Worldwide 2021 to be held in Mumbai on October 4th, 2021. The three won the crowns out of 61 finalists from all over USA. The annual pageant which also celebrated thirty ninth anniversary of Miss India USA had a record number of participants and was attended by hundreds of people from across the USA.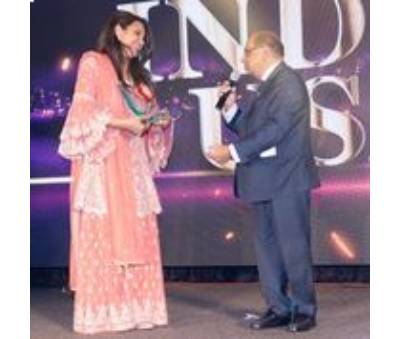 Sonal Dua, 36, from North Carolina won the Mrs Talented Title; Mrs Congeniality was Mohana Namle, 35, from  Connecticut. Harshada Patil Fegade, 32 walked away with the Mrs Catwalk Title. Mrs Photogenic was Aparna Chakravarty, 55 from Florida; Mrs Popularity was Swathy Vimalkumar, 32 of Connecticut, and Mrs Chairman Professional was Sheetal Rana, 36 from New York. Amelia Mallareddy from North Carolina was declared Miss Beautiful Face, while Miss Catwalk was Mira Kasari from North Carolina.  Rishika Pal of Massachusetts took the
Miss Bollywood Diva title. Miss Congeniality was Jaskiran Uppal of Washington State, while Miss Photogenic was Jasleen Gill from Ohio. Athulya Narayanan of Connecticut was declared Miss Beautiful Eyes and the one with Miss Beautiful Hair was  Rishika Pal of Massachusetts. Miss Beautiful Skin title went to Mira Kasari of Michigan. Chairman Professional title was given to Sindhura Mutyala from Texas. Miss Beautiful Smile award went to Chaiya Shah from Michigan and Miss Popularity was Khushi Patel from Florida.
Teen Talented title went to Aashna Shah from Florida; Teen Congeniality award was given to Poorva Mishra and Teen photogenic was Sarina Saran from Virginia. The pageant started with a stunning performance by all the contestants led by the outgoing queens Aaishwarya Gulani, Shruthi Bekal and Sidhya Ganesh, and choreographed by Shilpa Jhurani. All contestants presented their best in the Indian and the Evening Gown segments after which the top five were selected. The top five contestants mesmerized the audience with their talents which included Bollywood dances, Indian classical and folk dances, art, singing and speech.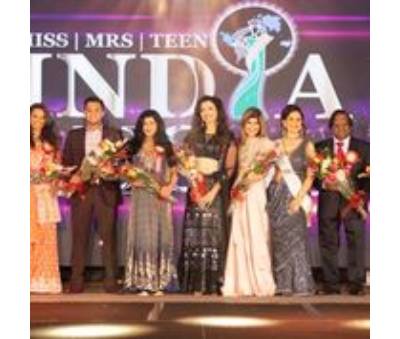 Diana Hayden, a popular Indian actress from Bollywood and Miss World 1997 was the Chief Guest. Shruthi Bekal, Mrs India USA 2019 and Tarna Kaur, Mrs India Worldwide 2019 elegantly emceed the pageant. Kim Kunari, former Miss India USA 2019 and Easha Kode, the first ever Miss Teen India USA were emcees for the pre-pageant event on July 15th. Nishi Bahl was the choreographer assisted by Shilpa Jhurani. This year's pageant was presented by Yash Pandya and supported by TV Asia and Royal Albert's Palace. Yash Pandya, Albert Jassani and H R Shah sashed the winners at the pageant.
The spectacular Miss India Pageants organized by India Festival Committee (IFC), started in a basement in New York in 1980 with the first ever Miss India New York and Miss India USA, has evolved and expanded, now incorporating and having membership from over 40 countries, that promote Indian heritage and providing a platform for people of Indian origin to unite and showcase their talents, skills and beauty. The pageants aim to honor achievement, to celebrate our culture in many ways, among them, the ability to meet people, make friends, to respect and be respected, to continually strive to improve standards, and to live a life as close to the laws of nature.
The IFC selects distinguished local organizations in various parts of the world and authorizes them to conduct national pageants in their respective countries. The India Festival Committee, started in 1974 in a most humble way, has come a long way. Saran and the pageant are "very proud of the fact that we have been able to provide a common platform for the international Indian community through pageantry. We are equally proud of the fact that we have been able to imbibe Indian values, traditions and culture among the youth of Indian origin around the world. We have also been successful in promoting Indian performing arts in the world."