Dr. Anupama Gotimukula, President Of American Association of Physicians of Indian Origin (AAPI) was honored with the Lifetime Achievement Award during a solemn awards ceremony jointly organized by The Consulate General of India in New York and The Indo-American Press Club (IAPC), the largest organization of Indian descent journalists operating in North America , at the Indian Consulate, New York, NY on Saturday, May 21st, 2022.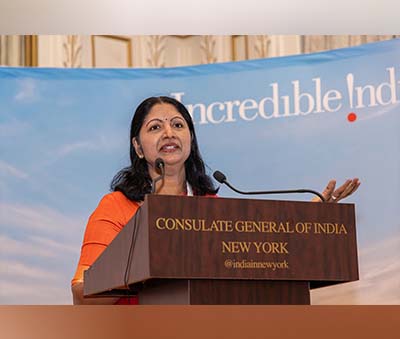 Ambassador Randhir Jaiswal, Consul General of India, who was the chief guest presented the award at the Grand Ballroom of the Consulate in New York, which was attended by several community leaders, elected officials, diplomats, media personnel and professionals.
Other awardees who were honored with the Lifetime Achievement Award included:  Dr. Thomas Abraham, Dr. Sudhir Parikh, and Pamela Kwatra. The event, which was attended by several dignitaries, including former New York City Mayor Bill de Blasio; Dr. Prabhakar Kore, Member of Parliament, India;  Kevin Thomas, New York State Senator; and several other elected officials.
The awards ceremony was part of the Induction Ceremony of IAPC's new office bearers, including Chairman Kamlesh C Mehta and Secretary Ajay Ghosh of IAPC Board of Directors, and members of the IAPC National Executive Committee led by President Aashmeeta Yogiraj and General Secretary CG Daniel.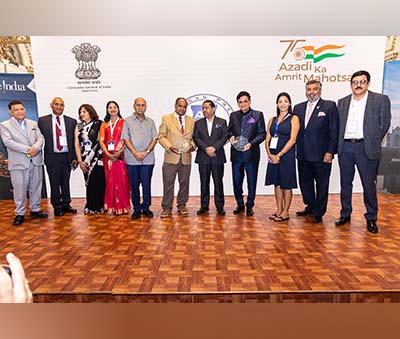 Dr. Anupama Gotimukula is the only 4th Woman elected to be the President of American Association of Physicians of Indian Origin in its nearly four decades-long history.
A resident of San Antonio, TX, Dr. Gotimukula  is a board-certified Pediatric Anesthesiologist, practicing since 2007, and is affiliated with Christus Santa Rosa, Baptist and Methodist Healthcare systems in San Antonio.
In her acceptance Speech, Dr. Gotimukula shared with the audience about the many initiatives AAPI has taken up during the past one year. Under her dynamic and inspiring leadership, "AAPI has grown and reached new heights. The Global Healthcare Summit in Hyderabad, held under challenging Covid situations has been historic in nature. The Blood Donation Drive in 75 Cities across the US commemorating the 75th anniversary of India's Independence has been highly praised by all," she said.
Her goals on "Prevention is better than Cure" are resonating in India through the "Adopt a Village" preventive healthcare screening initiative of non communicable diseases. A report from AAPI was submitted to the Indian Government to establish the "Indian Preventive Health Task Force " to help frame screening guidelines for all non communicable diseases like Diabetes, Hypertension, cancer screening etc., sje said.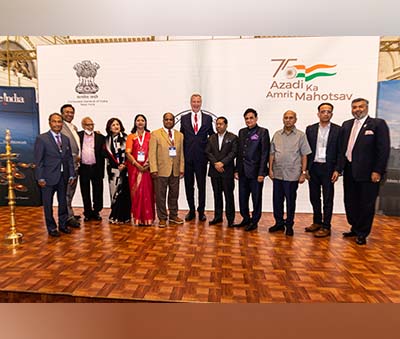 Under her leadership, several new programs have been initiated, benefiting AAPI members and the larger communities in the United States and India. Dr. Gotimukula urged the media to focus on the many positive things that are happening around the world, rather than focus on negativity that destroys human freedom, liberty and unity.
The closing ceremony included scintillating dances traditional folk dances and fast moving Bollywood dances by The Arya School of Dance and was followed by a sumptuous dinner. The hybrid event was also streamed simultaneously on social media platforms.