"As we the 75thIndependence Day of India, the nation which has made us to be what we are today, American Association of Physicians of Indian Origin (AAPI,) the largest ethnic organization in the United States, representing nearly 100,000 physicians and Fellows of Indian origin in the United States, is excited to launch a unique and noble initiative in collaboration with Bitcare, 'AAPI Blood Donation and Stem Cell Drive" from August 15th onwards in 75 cities," Dr. AnupamaGotimukula, President of AAPI announced here today.
A major initiative of Dr. Gotimukula-led new Executive Team which assumed charge of AAPI on July 4th during the AAPI Convention in  Atlanta, the Blood Donation campaign and free Antibody testing, is in response to the national need for blood, especially as the Covid Pandemic ravages the world.   "I want to thank the dozens of AAPI Chapters and in cities and towns across the United States, who have confirmed and have started planning to organize the event in several states," said MeherMedavram, Chair of AAPI's Blood Donation Initiative said. The launch event will be held in Chicago on August 7th, Dr. Medavaram announced.
Dr. Kusum Punjabi the Chair of Board of Trustees of AAPI, who is the youngest to date to be holding this position in AAPI's 40 years long history and serving patients in the Emergency Department, said "As the pandemic has exhausted all the resources, especially the lifesaving and much needed Blood across the nation and the world, AAPI is in the forefront, once again, spreading the message for the need to donate blood and save lives."
Dr. Ravi Kolli, President-Elect of AAPI, a Board Certified Psychiatrist with additional qualifications in Addiction, Geriatric and Forensic Psychiatry, and serving as the Psychiatric Medical Director of Southwestern Pennsylvania Human Services, urged "potential blood donors to donate blood to help ensure lifesaving blood products are available for patients. Your donation is needed now to prevent delays in patient care. Help overcome the severe blood shortage!"
Dr. Anjana  Samadder, Vice President of AAPI, said, who herself has experienced the ordeal with Covid -19, and has come out stronger,  resilient and tenacious, quoting Red Cross said, "Every two seconds someone in the U.S. needs blood. It is essential for surgeries, cancer treatment, chronic illnesses, and traumatic injuries. Whether a patient receives whole blood, red cells, platelets or plasma, this lifesaving care starts with one person making a generous donation."
"With the ongoing pandemic, the United States and the world need the help of blood and platelet donors and blood drive hosts to meet the needs of patient care," said Dr. SatheeshKathula, Secretary of AAPI, a board certified hematologist and oncologist from Dayton, Ohio, practicing Medicine for nearly two decades. Dr. Kathula also said, "It is very difficult to find a matched stem cell donor for Southeast Asians should they need a bone marrow or stem cell transplant and this drive will help increase the number of potential donors."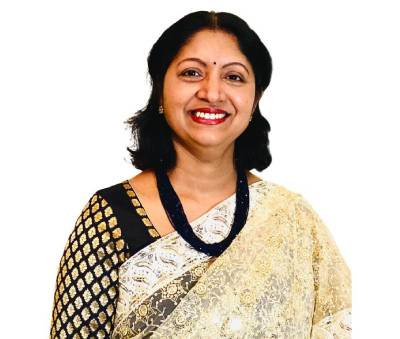 Dr. Krishan Kumar, a pediatric emergency medicine physician in East Meadow, New York and is affiliated with multiple hospitals in the area, quoting studies done on the need and usefulness of Blood said, "Blood donation helps save lives. In fact, every two seconds of every day, someone needs blood. Since blood cannot be manufactured outside the body and has a limited shelf life, the supply must constantly be replenished by generous blood donors." The growing influence of physicians of Indian heritage is evident, as increasingly physicians of Indian origin hold critical positions in the healthcare, academic, research and administrative positions across the nation. We the physicians of Indian origin are proud of our great achievements and contributions to our motherland, India, our adopted land, the US and in a very significant way to the transformation of the Indo-US relations.
Serving 1 in every 7 patients in the US, AAPI members care for millions of patients every day, while several of them have risen to hold high flying jobs, shaping the policies and programs and inventions that shape the landscape of healthcare in the US and around the  world. "As we all know our blood banks are deprived of products and another wave of COVID is rapidly increasing," Pointed out Dr. Gotimukula, who has vowed to make AAPI a premium  healthcare leader, primarily focusing to improve and reform the current healthcare system and help towards making a better healthcare model for the patients.
"It's a humble and a noble initiative by AAPI to help save lives. Please let us know if you are interested to take the lead in your town and help in AAPI's blood donation drive. Thank you and truly appreciate your support in helping our blood banks."  For more details to organize Blood Donation Drive in your city/town/region, please contact: VijayaKodali, AAPI Office Manager at: [email protected]. For more details on AAPI, please visit: www.aapiusa,org