"We are committed to your well-being and committed to advancing AAPI's mission for a brighter future," Dr. Anjana Samadder, the new President of the American Association of Physicians of Indian Origin (AAPI) told AAPI delegates during her Inaugural Presidential Address on July 8th, 2023 in Philadelphia, PA.
Dr. Anjana Samadder, the only 5th woman president of AAPI in its 41 years long history, will have a dynamic and diverse team comprising of Dr. Satheesh Kathula as the President-Elect; Dr. Amit Chakrabarty as the Vice President; Dr. Sumul Raval as the Secretary; Dr. Sreeni Ganagasani as the Treasurer; Dr. Lokesh Edara, as the Chair, Board of Trustees; and, Dr. Ravi Kolli will continue to guide AAPI as the Immediate Past President of AAPI.
"I'm very honored and consider myself fortunate to be bestowed with the responsibility of leading the over four-decades-old strong organization with the cooperation and collaboration of an excellent team of dedicated, hardworking, and loyal officers and executive committee members who are with me to take AAPI to newer heights," Dr. Anjana Samadder, a Gastroenterology Specialist in Columbus, OH,  affiliated with Mount Carmel West and Mount Carmel East and a winner of the Gastrointestinal Surgery Excellence Award, said.
As the President, Dr. Samadder wants "to foster improved access to healthcare, promote diversity and inclusion, and amplify the collective voice of our community." Her vision for AAPI is "to help build an ethically strong, morally straight, and fiscally responsible organization. It is also vitally important to bring much-needed diversity to keep AAPI thriving."
Over the years, Dr. Samadder has shown great leadership qualities, which she proved during her tenure as the local chapter President (Central Ohio), Regional Director (Ohio and Michigan), and as the AAPI National Treasurer and Vice President. She has also served diligently in different capacities within AAPI including being the National Coordinator for AAPI Annual Convention, 2018 in Columbus.
Dr. Samadder promised that she is committed to "carry on the existing good work that has been started by our prior AAPI leaders. In addition, I would like to address healthcare practice issues facing our members both in private practice and in academia. I want to get AAPI represented in US National Health Care Committee by organizing strong lobbying efforts. I will be open to suggestions from members in order to make our organization one of the strongest ethnic organizations in the US."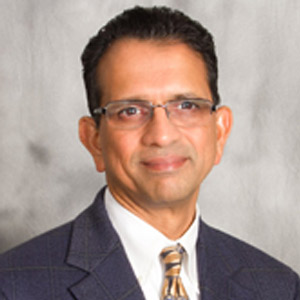 Dr. Lokesh Edara – Chair BOT
Dr. Lokesh Edara, Chair of the AAPI Board of Trustees for the year, 2023-24, says, "As the BOT Chair, I will continue to work towards strengthening the goals and mission of AAPI and to help make AAPI a healthcare leader in the US and globally and work in the best interests of our Physicians and our community here in the US and serve our motherland, India. We will work together to promote our values of professionalism, collegiality, and excellence in patient care and enhance AAPI's reputation as a premier professional organization offering educational programs and advocacy."
Dr. Satheesh Kathula – President Elect
Dr. Satheesh Kathula, President-Elect of AAPI and a board-certified hematologist and oncologist from Dayton, Ohio, practicing Medicine for nearly two decades assures that, "I will sincerely work for the betterment of our beloved organization, AAPI." Dr. Kathula, who graduated from Siddhartha Medical College, Vijayawada, Andhra Pradesh, India in 1992, is a clinical professor of medicine at Wright State University-Boonshoft School of Medicine, Dayton, Ohio. Dr. Kathula is a Diplomate of American Board of Lifestyle Medicine. Dr. Kathula plans to pursue Global Healthcare Leaders Program at Harvard University. He has authored several papers and articles in journals and is in the process of writing a book.
Dr. Kathula has been serving AAPI for the past 14 years in various capacities. He has served AAPI as the Regional Director, Board of Trustees, Treasurer, Secretary, and Vice President of AAPI. He has served as the President and founding member of the Association of Indian Physicians from Ohio; President, the Miami Valley Association of Physicians of Indian Origin; President, ATMGUSA; and has worked with the Ohio State Medical Association on various issues. He has been actively involved in community service locally, nationally, and internationally for the last two decades. He was awarded the "Man of the Year-2018, The Leukemia and Lymphoma Society.
As the President-Elect, who is an integral part of the AAPI executive committee, board of trustees, and the governing body, Dr. Kathula says, he "will attend as many meetings as possible for the betterment of our beloved organization." The President-Elect is also the chair of the Bylaws committee. Bylaws are extremely important for the proper functioning of any organization. "We plan to make some changes to the AAPI Bylaws this year, which are meaningful and necessary to improve AAPI. Also, I would like to work on election reforms. We want to make sure that members are not bombarded during election time with multiple messages, phone calls, etc."
As the leader of AAPI, who will take charge of AAPI next year in July, Dr. Kathula says, "My goals for AAPI have been very clear. I want to focus on education, communication, and legislation, involving the younger generation. Increasing the membership, creating benefits for members, and making AAPI financially stronger is also one of my objectives. I will work hand in hand with Dr. Anjana Samadder, president of AAPI, the entire executive committee, and board of trustees, to make AAPI stronger and more viable."
A recipient of several Community Service/Awards, Dr. Kathula wants to "Make AAPI a mainstream organization and work on issues affecting physicians including physician shortage, burnout, and credentialing, while leveraging the strength of 100,000 doctors at legislative level." Another area, he wants to work is to "Encourage and engage next generation/young physicians in AAPI activities. While working closely with other physician organizations such as AMA."
Dr. Amit Chakrabarty – Vice President
"Since my membership to AAPI In 1997, for more than two decades I have been a dedicated foot soldier for the American Association of Physicians of Indian Origin," says Dr. Amit Chakrabarty the current Vice President and a Consultant Urologist, Poplar Bluff Urology, Past Chairman of Urologic Clinics of North Alabama P.C., and the Director of Center for Continence and Female Pelvic Health.
Dr. Amit Chakrabarty has been a dedicated foot soldier for AAPI, working tirelessly for AAPI consistently without any partisanship or regionalism, regardless of any AAPI aspirations. Dr. Chakrabarty has been the President of two AAPI subchapters, namely Alabama Association of Physicians of Indian Origin 2012-2014 and Indian Medical Council of St Louis 2018-2020 reviving them from obscurity and inactivity to make them one the most vibrant chapters of AAPI.  Under his leadership, Alabama AAPI produced 13 out of the last 15 Regional directors and the St Louis Chapter hosted the most productive and successful AAPI governing body within 3 years of its revival from 10 years of inactivity. He also serves as the Chairman, Board of Trustees, of Huntsville India Association and was the President, the Indian Cultural Association of Birmingham, and led an Indian Delegation to Japan at the International Youth Year in 1985. He has been an active committee member of the AAPI Charitable Foundation from 2008 to 2011 that helps to run free clinics in India and USA.
Dr. Amit Chakrabarty, who was honored with the National AAPI Distinguished Service Award 2018 and the President's Award for Services in 2019 by the Indian American Urological Society, says, "I consider myself to be a leader and shine in the fact that I can get people motivated.  I lead by example which motivates people.  I am fun-loving and have always striven to brush off any obstacles that come in the way."
Dr. Chakrabarty heads a personal international philanthropic organization "ApShiNi,"  which launched the "Help India Breathe" that provided thousands of co- ventilators and facilitated home transfer of more than 1500 much-needed oxygen concentrators to the suffering public in India during the Covid epidemic. On the lighter side Dr Chakrabarty is a singer and performer and used his own nationally known Geetanjali music group to perform pro bono for fundraising events.  He is the Founder and organizer of the most popular events at AAPI Convention – "AAPI's Got Talent" & "Mehfil.
As the Vice President, the multi-talented professional says, "I understand that AAPI needs experienced leadership from someone who has been in AAPI leadership for over two decades.  I know what works and what does not.  This is a major contribution that I can make this year in guiding the leadership to progress in the right direction efficiently and effectively.  Experience ….the difference."
Dr. Chakrabarty says, he will continue his efforts collaboratively with the AAPI leadership in addressing Physician burnout and Green Card Backlog; Forming a strong and well-funded AAPI-Political Action Committee for lobbying and getting political clout; Partnering in world-wide healthcare education; Being a part of the decision making process of WHO and UN healthcare policies, especially those dealing with issues affecting South East Asia; and, Invest heavily in Medical Student/Residents and Young Physician (MSR/YPS) section of AAPI and give them leadership roles in mainstream AAPI to attract more interest in our young members towards their parent organization. Without them there will be no AAPI in 20 years."
Dr. Chakrabarty believes in accountability and transparency. "We need to streamline the membership database especially because we are moving towards an online voting system.  We need to provide the membership with the desire to belong.  We need to encourage the young physicians to participate and lead AAPI."
Dr. Sumul Raval — Sectretary
Dr. Sumul N. Raval, Secretary of AAPI is a board-certified neurologist and world authority on brain tumors and is among the very few neuro-oncologists in private practice in the US. The founder and director of the David S. Zocchi Brain Tumor Center at Monmouth Medical Center – New Jersey's first and most comprehensive facility specializing in brain tumors, Dr. Raval completed his neuro-oncology fellowship at Memorial Sloan-Kettering Cancer Center in New York.
In addition, Dr. Raval is a humanitarian. "I believe quality of life is just as important as battling the disease," he says. He listens to patients with compassion and inspires them to think positively. Dr. Raval was presented with the GBM Heroes Award (Glioblastoma Multiforme) during the 21st Annual Scientific Meeting of the Society for Neuro-Oncology, recognizing him for dedicating his life to helping patients with GBM and their families. "This is an amazing, once-in-a-lifetime honor," says Dr. Raval, noting that global recognition is especially rare for a doctor at a community hospital.
Dr. Raval "is one of the few neuro-oncologists who brings world-class care to families in their own backyard," notes CURE, a renowned cancer magazine with nearly 1 million readers.
In addition, Dr. Raval is a staff Neuro-Oncologist at Jersey Shore University Medical Center since 2003 where he introduced the Neuro-Oncology field to Meridian Health. He also practices at Community Medical Center, where he serves as Secretory of the Medical Staff and Vice Chairman of the Department of Neurology.
A diplomat of the American Board of Psychiatry and Neurology, he is president of Garden State Neurology & Neuro-Oncology, with offices located in West Long Branch and Toms River. He is immediate past president of Monmouth and Ocean Medical Society, Chapter of Medical Society of New Jersey. He was chosen by peers in new jersey for 10 years in row as Jersey Choice Top Doctors from 2013 to 2022. He also appeared on Cover page of New Jersey Monthly magazine in 2015. In 2008 he was awarded as 10th Annual Francis Black Humanitarian of the Year Award in Healthcare. He received numerous more awards over the years.
"I am committed to building upon their achievements and leading AAPI with integrity, transparency, and innovation," says Dr. Raval. "As a physician of Indian origin, I am immensely proud of the rich heritage and legacy that we bring to the field of medicine in the United States. Our community has made remarkable contributions to the healthcare landscape, and AAPI has played a pivotal role in fostering professional growth, cultural exchange, and philanthropic endeavors. Together, we have made a positive impact on patient care and healthcare policy in America, and I am honored to continue this legacy as Secretary."
During his term as Secretary, Dr. Raval pledges "to work tirelessly to advance the mission and vision of AAPI. I will focus on promoting diversity and inclusion in healthcare, advocating for the needs of our members, and fostering collaboration. I will also prioritize mentorship and professional development opportunities for our members, and strive to enhance our outreach to underserved communities."
Dr. Sreeni R. Gangasani — Treausrer
Dr. Sreeni R. Gangasani, who has assumed charge as the Treasurer of AAPI is a Cardiologist in Lawrenceville, Georgia with board certifications in Cardiovascular disease, Echocardiography, Nuclear Cardiology, Heart failure, and transplantation.  He graduated with Gold Medals from Kurnool Medical College of University of Health Sciences.
A past president of the Georgia Association of Physicians of Indian Heritage (GAPI) and a past board of trustee member and the Vice Chair of AAPI BOT, Dr. Gangasani is a founding partner of Cardiovascular Group based in metro Atlanta. He was a past chair of the Department of Internal Medicine at Northside Gwinnett Hospital and is the current Director of GAPI Volunteer Clinic, AAPI CME Chair, and BOT of GAPI. He served as the Chair of AAPI Conventions in Atlanta in 2019 and 2021, and Chair of AAPI Global Health Summit, 2019-20 in Hyderabad, India.  He has been a member of the Georgia Composite Medical Board and has been elected as the Vice Chair for the year 2023-24.
As the Treasurer of AAPI, Dr. Gangasani says, "I bring a strong financial acumen, expertise in budgeting and financial planning, and a commitment to transparency and accountability. With my strategic mindset and collaborative approach, I will effectively manage finances, maximize resources, and contribute to the organization's overall success." Dr. Gangasani says, he will implement efficient financial systems and processes that streamline expense tracking and reporting. By striving to increase revenue through strategic initiatives and sponsorships, he promises to "ensure a robust financial foundation for the organization's programs and initiatives. Additionally, I will focus on maximizing cost savings and investments to support the association's mission and enhance member benefits."
As the Treasurer, Dr. Gangasani assures that "I will ensure sound financial management, budgeting, and transparency. I aim to support the organization's goals, promote financial stability, and maximize resources to empower the Indian physician community and enhance healthcare for all." In addition, Dr. Gangasani wanst to work collaboratively "to increase membership engagement through targeted outreach and networking events, diversify revenue streams through corporate partnerships and new initiatives, enhance financial transparency and reporting through streamlined processes, and expand mentorship programs through strategic collaborations. By working together, we will empower our members and advance healthcare for all."
About AAPI
The growing influence of physicians of Indian heritage is evident, as increasingly physicians of Indian origin hold critical positions in healthcare, academic, research, and administrative positions across the nation. We the physicians of Indian origin are proud of our great achievements and contributions to our motherland, India, our adopted land, the US, and in a very significant way to the transformation of Indo-US relations.
Serving 1 in every 7 patients in the US, AAPI members care for millions of patients every day, while several of them have risen to hold high-flying jobs, shaping the policies and programs, and inventions that shape the landscape of healthcare in the US and around the world.
"Since its inception in 1982, AAPI has been at the forefront, representing a conglomeration of more than 125,000 practicing physicians in the United States, seeking to be the united voice for the physicians of Indian origin," Dr. Anjana Samadder said. "We will continue the noble mission and strengthen our efforts to make AAPI reach greater heights. " For more details about AAPI, please visit: www.appiusa,org